Travel Agents and Hidden Fees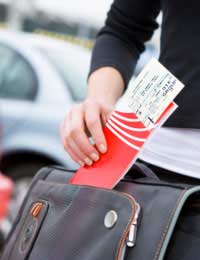 Sometimes you just want the hassle of organising a holiday taken out of your hands. Travel websites may offer the chance to make up your own itinerary, but sometimes having to choose how, when and where you go can take just too much time to arrange. This is usually where a travel agent can step in, and sort everything out on your behalf.
But by choosing to take this option, inevitably you're going to have to pay a premium as the travel agents will take a commission, usually in the form of a booking fee. And sometimes you may not always get the best deal, especially where headline offer prices are concerned. This article attempts to explore some of the hidden fees associated with travel agents. With some knowledge of the most common hidden fees, you can tot up the real cost of using a travel agent to book your holiday.
Booking Fees
The most common hidden fee, and let's face it, most anticipated 'hidden' charge is the booking fee. This is basically a handling or administration charge applied by the travel agent. Recently some airlines such as British Airways have reduced or relinquished their commission paid to the travel agents, which in turn has meant that travel agents have had to increase their booking fees.
If using a travel agent's services online, the chances are that the booking fee will not become apparent until the final moments of the booking process, just before you confirm. The booking fee varies, and can be anywhere from £10.
Card Fees
Each time a credit card is used, Visa or Mastercard applies a fee known as a Transaction fee. This fee is passed on to the retailer, and then ultimately onto the consumer. This is why many travel agents will now include a card transaction fee as part of the booking process. However, it is thought that in some cases, the transaction fee is considerably higher than the actual fee charged by Visa or Mastercard.
Some travel agents may charge a card handling fee of around 2% of the total cost of the holiday, or a flat rate. This rate is entirely dependent upon the travel agent. You do not usually incur a handling fee if you choose to pay for the holiday by debit card (delta/switch/maestro).
Amendments and Cancellations
Many holiday bookings will require a deposit to be paid at the point of sale to secure the booking. In addition to this, if you decide later on to make a change to the booking, you may find yourself subject to an additional revision handling fee. This can be around £25-£40, and can be a flat rate charged per transaction.
If the changes are made within a certain timeframe before you depart, they could even be treated as a cancellation, and charged as such. Cancellations prior to the holiday usually work on a pro-rata basis – the closer you get to the departure date, the higher the percentage of the holiday that you will have to pay for. Most commonly, cancellations made 7 or 14 days prior the departure will mean that the travel agent will retain 100% of the total price of the holiday.
For this reason, you should always check the travel agent's policies regarding any amendments or cancellations to your booking. You may find that you not only have to pay the travel agent a penalty fee, but be hit by extra charges by the hotel or airline too.
Hotel
You may have booked a room or two through your travel agent, but you should be aware that what you've paid for might not be all-inclusive. When deciding on your hotel, make sure that you're fully away of what you're paying for. This is because some prices may only include the cost of the room.
Once you arrive you could be subject to other hidden fees, such as 'service charges' such as housekeeping, and resort fees – a charge made for use of hotel facilities such as a pool, gymnasium or spa, regardless of whether you actually use them or not. Recently some hotels and cruises have started to charge a food service fee. In light of this you should always make a point of reading the small print on your holiday brochure or website – check out what you're actually getting for the price you're paying and decide whether it really is a good enough deal.
Travel Insurance
When booking your holiday, the travel agent may offer you a travel insurance policy alongside the booking. In most cases, the price of the premium may be considerably inflated in comparison with standalone policies from an independent insurance broker. Although it may seem like a hassle-free way to organise your travel insurance, you will most likely end up paying above the odds. The best advice is to seek out some travel insurance from other sources to get the most for your money.
Flights
You should take into consideration that when arriving at the airport, you might have to pay additional charges such as a local airport tax or charge(especially when abroad, but a good agent will advise you of this), as well as baggage fees. Make sure that you check the airline's baggage charges before you go. All airlines will charge for excess baggage, either a flat fee or a charge per kg over the allowed limit.
You might also like...