Timeshares and Hidden Fees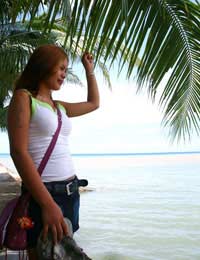 In principle, a timeshare seems a great option for UK citizens wanting to buy some time away in the sun. A timeshare basically allows for the right to annually allot a specific holiday period in a property overseas, usually for a minimum of three years. With timeshares available all over the world, commonly through 'exchange' programmes or clubs, many Brits have been keen to invest.
For the majority of timeshare owners, the system has been successful and rewarding experience. However, in recent years timeshares have come in for some bad press, most notably with timeshare scams and hard-selling companies that try to swindle their customers. This has led some companies within the industry to re-brand, with timeshares now being marketed under the alternative name of holiday ownership schemes, as timeshares have become increasingly harder to sell on.
With greater awareness of bad sells and fraudulent timeshares, it seems that there are still some consumers that are happy to buy timeshares. However, with many legitimate purchases there are still a few hidden fees associated with buying and owning a timeshare. This article looks at the most common hidden charges to consider out for when purchasing a timeshare for the first time.
Exchanging & Membership
There are basically two different types of timeshare - the fixed system whereby a specific week and usually specific location is allotted, and the floating system, where a non-location specific week is owned during a particular season (high, medium or low). Most timeshare owners now use the exchange system, where they can 'bank' in their week and choose from a multitude of resorts around the world that effectively match the quality of their owned timeshare property.
You will, of course, have to become a member of an exchange scheme in order to take advantage of the system, which will account for another additional hidden fee. Although some companies may offer a free membership, you will still be expected to pay an exchange fee each time you utilise their exchange service. And of course, if you wish to extend your week you will also of course be subject to an additional charge.
A similar scheme is the holiday property bonds scheme, where the consumer purchases the rights to a week, choosing from a number of properties in a specific portfolio. However, with this arrangement, at least a quarter of the investment into this scheme is taken up with hidden management and administration fees.
It is advisable to always buy your timeshare or holiday ownership scheme through a recognised and well-known timeshare company. Many problems have arisen through sales to standalone brokers and 'holiday clubs' that do not operate under the same regulations as timeshare clubs.
Maintenance
If new to timeshares, you may not anticipate all the costs associated with not only 'owning', but also maintaining the property. Most people will pay a monthly sum as part of their timeshare - similar to mortgage payments. However, the monthly basic payment will probably be boosted by extra fees to cover the cost of keeping the property up to standard, including cleaning fees, grounds and facilities (such as swimming pool) fees.
The maintenance fees are largely dependent on the property and location. For instance, a property in a ski resort may require extra maintenance than a beachside property in Spain. But usually these fees amount to anything from £200 to more than £500 per annum for one week's worth of 'ownership'.
Travelling
One last consideration that should be made is the actual cost of travelling to the timeshare property - flights, transfers, taxis or car rental could increase the overall cost of the timeshare quite significantly, and in some cases could even render it almost worthless! Remember that in the future you may want to sell your timeshare, so making it as attractive a prospect as possible is quite important. Also consider the exchange rate of the country you are buying in - is it good value for money and are the living expenses reasonable?
It is well worth doing your homework if you intend to purchase a timeshare, the best method being to actually visiting the location during the allotted week that you intend to buy.
You might also like...