Step by Step Guide to the Law and Hidden Fees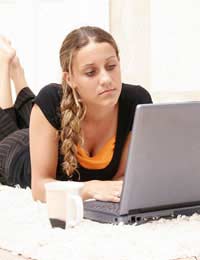 When tackling the scourge of hidden fees remember that the law is usually on your side. There are several pieces of legislation in particular which can help to support you in dealing with unwanted charges, depending on the nature of the charge and what it was made for. In particular you can find help and support from the Trades Description Act and its European Union equivalent, the Property Misdescriptions Act, the Financial Services and Markets Act and the Consumer Credit Act.
Actually deciding to go to court can be a lengthy and expensive process, which requires much consideration. However being aware of your legal rights can help to strengthen your case when tackling occurrences of hidden and unwanted charges. Refer to the legislation when talking to the company or seller which has made the hidden charges. Depending on the nature of the charge you may also be able to report the case to an ombudsman to settle before you have to resort to making a claim in a county court.
Trades Description Act 1968.
This prevents sellers and manufacturers from misleading you as to what you are buying. If you can prove that a company has made false claims then you can take them to court.
European Union Unfair Commercial Practices Directive
The Trades Description Act has largely been overtaken by the European Union Unfair Commercial Practices Directive which came into force in the UK in April 2008. Its aim is to provide consumer protection from misselling and misleading descriptions. It tackles practices which are misleading and those which are aggressive. This legislation can help with any day-to-day purchase of a good or service ranging from clothes and shoes to white goods or gym membership.
Property Misdescriptions Act 1991
The Trades Description Act does not cover property and land and so if you have a problem with hidden fees in relation to these areas then you should look for cover under the Property Misdescriptions Act 1991.
Financial Services and Markets Act 2000
If your hidden fees issue relates to the area of finances – for example if you have an issue with bank charges, inappropriate financial advice or endowment misselling then you may be covered under the Financial Services and Markets Act of 2000. This created the Financial Services Authority with its role to protect the consumer.
Consumer Credit Act 2006
The Consumer Credit Act of 2006 set up the financial ombudsman to further support consumers and to help process and deal with their complaints.
For help and guidance in understanding the law or in taking steps to use it you can seek further advice from various sources if you do not want to go straight to a firm of solicitors. Citizens Advice Bureaux can provide you with support in understanding your rights especially under the Trades Description Act. Depending on the nature of your case they may be able to supply a trainee solicitor to take your case forward if you decide you would like to proceed to make a small claim through a county court. The Financial Ombudsman can help you to make sense of the financial legislation and may consider your case if you decide to make a complaint. The Office of Fair Trading will also follow up complaints if you decide to contact them. .
You might also like...
Hi I'm currently having issues with a game developer misadvertising buyable content as free. I was wanting to check what legislation (if any) this is in breach of. Thanks Robin
Robin
- 8-May-19 @ 11:05 PM