Can You Avoid Hidden Fees When Buying a Car?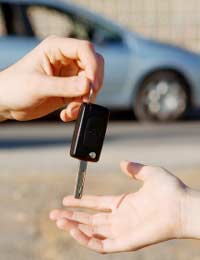 With the recession affecting car sales dramatically there has never been a better time to take a stand against hidden charges when buying your new or second-hand car.
Have You Sorted Out the Finance on the Contract?
Depreciation is a hidden fee. A new car instantly loses value once you have driven it home. Bear in mind that its value is likely to be less than the loan you take out for it. However there is nothing you can do to avoid this hidden fee. You may want to feel sure that you could cover any shortfall between the car value and the loan if you ever had to sell it in a hurry. This is also something to consider when taking out insurance.
Leasing or Purchasing?
One way to lower your costs is to consider leasing rather than purchasing. Monthly costs will be lower provided you stick to a few guidelines such as not customizing the car or driving more than 10-15,000 miles in a year. At the end of the agreement you have the option to buy the car at its depreciated rate.
Have You Read the Small Print of the Contract?
Look out for hidden fees or extras which may be in there. It is also a good idea to check for blank spaces which the dealer could fill in later Enter N/A in each space you come across.
Do You Need an Extended Warranty?
The chances are that the answer to this is no. Most car manufacturers will have included cover in their warranty already.
Insurance?
Another essential but do not feel that you have to take the insurance offered by the dealer. This is a hidden fee that you can negotiate. Do your homework and research on price comparison websites on the internet. By all means take the price to your car dealer to see if they can match it. Be sure to choose insurance not just on price but also on comprehensiveness of the cover provided.
Registration?
Remember that your new vehicle needs to be registered with the DVLA and there will be a charge for this. This is another unavoidable hidden fee.
Dealer-installed Options: Do You Need Them?
This is a lucrative area where dealers can add substantial sums to your purchase price. This may be for anything from fabric protection to paint sealant to a car alarm to window etching. The value of such add-ons will vary from individual to individual. If these are options that you will find useful then that is fine. However you do not want to end up paying for items which you do not want or need. Beware of a dealer who tries to sell you an overall package of add-ons. If a dealer says that all of their cars come with such a package as standard you can request a car straight from the factory or else take your custom elsewhere.
More usually you will be able to select individual items from the list and here you may be able to negotiate some good deals, especially in the current climate. If the price does not match your expectation then you can simply decline the option.
You might also like...