What Do You Know About Hidden Fees on Event Bookings?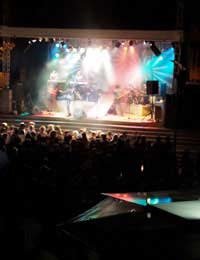 Going to a concert, the theatre or other event is a special occasion and you want it to be perfect. Tickets are often expensive so the last thing you want is for your treat to be ruined by unexpected and extortionate hidden fees. So, what do you know about hidden fees on event bookings?
What Are Phone Booking Charges?
If a ticket agency offers online booking as well as telephone booking it will often make an additional charge for tickets booked over the telephone. The justification is that you will have spoken to a customer adviser rather than taking the self-service route offered by the internet.
What Are Venue Pick-up Fees?
Although it is often free to collect tickets from the venue in some instances ticketing agencies will make a charge for such collection. The charge is likely to be less than that for having tickets posted out but it could still be a substantial sum of £1 or more added onto your booking.
What Are Postal Charges?
Postal charges are the fees agencies charge to send your tickets out to you. These will be higher than current post office charges to recoup handling and also in order to add to their profits. For more popular or exclusive tickets agencies may insist that you receive the tickets by registered post or Special Delivery thus increasing the cost of postage further. For some agencies receiving tickets by post may be the only option while others may offer the options of venue pick-up or even printing out your tickets at home.
What Are Print-out Charges?
Sometimes there is an option to print out your own tickets at home. While this can be free to do some agencies will make an additional charge for this.
What Are Retail Charges?
Retail charge is a vague, general term which is used in a similar way to handling charge. The ticketing agency adds a levy of anything from a pound or more simply for processing the transaction
What Are Credit Card Charges?
Some agencies will add on a fee, typically £1 or so, if you pay for your tickets using a credit card.
What Are Handling Charges?
Some agencies may make a single charge to include some or all of the other charges mentioned here and call it a handling charge or booking fee. Alternatively in some cases an agency may charge a handling fee in addition to other fees such as postal charges. The size of the handling fee can vary considerably but could be several pounds or more, depending on the original cost of the tickets.
Are There Other Hidden Charges When Booking Online?
It is definitely worth reading the small print as you make your way through an online booking for tickets. Look out for any boxes which you may have to untick to opt out of costly add-ons such as ticket insurance.
How Can I Avoid Hidden Charges?
Unfortunately, there is not always a way to avoid such fees if an agency has exclusive rights to sell tickets for a popular event. It is always worth contacting the venue of your event to check whether they are selling tickets directly as these are likely to be cheaper than those bought through an agency, especially if you are able to go and collect them from the venue in person. You are also likely to save some cash if you book online rather than by telephone thus avoiding additional phone booking charges. Just be sure to check out the small print.
You might also like...