Mobile Phone Tariffs and Hidden Fees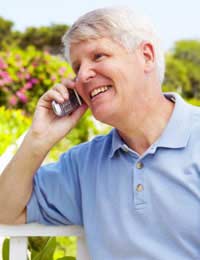 Mobile phone usage has rocketed over the past decade. The functionality of your average mobile phone has gone above and beyond the simple phone call, from mp3 playing capabilities, wireless radio, impressive moving image and photo technologies to Internet browsing facilities.
The mobile phone itself has even become a desired designer accessory, adorning the handbags and glued to the ears of many a fashionista. There are those that use their mobile phone on a daily, if not hourly basis, and those that like to have one to hand just in case of an emergency. But whatever your particular mobile phone usage, you will no doubt be aware of the sheer volume of mobile phone tariffs available. The deals on offer can be both alluring and mind-boggling. This article explores some of the hidden fees encountered when taking up a mobile phone tariff.
Limited Deals
When choosing a mobile phone tariff, you may be tempted with a special deal. Many introductory deals for new customers seem a great bargain, but in many cases are only available for a limited time - usually around 6 months. After this time, the user is still locked into a 12 or 18-month contract, during which the cost of calls and texts significantly increases.
If the remainder of the deal on the contract is not suitable, then the customer will most likely have to pay hidden exit fees in order to sever the contract prematurely. These fees can run into hundreds of pounds.
Insurance Policy
As with many shop-bought products, when buying your mobile phone and signing up for your new mobile phone tariff, you may be offered an insurance policy on your phone.
The insurance is offered to cover the phone owner in case the phone is lost or stolen, and someone else begins to make calls on the phone, which are then charged to the 'victim' on their monthly statement. The insurance can also be claimed in order to pay for a new phone, should the old one prove unrecoverable. It is thought that because mobile phones are becoming technically superior and more costly, the price of insurance is rising in relation to this increase.
The insurance is usually paid for on a monthly basis, but you may find that your details have been sent out to other companies that can cold-call to offer you a 'better' deal on your insurance. In some cases, customers have been made to believe that the best insurance deal can only be found at point of sale. However, standalone policies can typically be taken out at any time, at much more competitive rates.
It is also thought that some insurance policies have so many 'get out clauses' - such as not paying up if the phone gets wet - that they are effectively rendered worthless. It is always worth taking your time to read through the small print to ascertain just how useful any insurance policy will be for you, your phone and your individual circumstances.
If you have opted for a pay-as-you go, then generally there is little need to take out insurance. This is because in terms of monetary value, the event that the phone is lost or stolen, only the credit on the phone is lost. The handset can often be replaced when taking out a new pay-as-you-go contract.
Voicemail
Most people would expect to be charged to access their voicemail in order to retrieve their messages, wherever they are in the world. However some mobile phone networks such as O2 may implement a flat rate hidden fee whenever the user's phone goes to voicemail, regardless of whether they take the call or don't listen to the message. This charge is applied each time the voicemail is activated by an incoming call.
It is thought that this charge may have been a response to a regulatory ruling on capping the cost of using your phone abroad - it seems that the only way to avoid this hidden fee is to either switch your phone off the entire time you are abroad, or simply change network provider.
Paper Bills
Like many broadband and cable television providers, mobile phone companies have started to charge their customers for paper billing. This charge can add around £1.50 to the mobile phone user's monthly statement, whereas online statements are available for free.
Likewise some mobile phone customers that choose to pay by cheque rather than direct debit can face additional hidden fees to process their payments. As always, mobile phone users should continually check their monthly statements for the appearance of any such hidden fees. Keeping abreast of any changes in the terms and conditions in the contracts will help keep the otherwise hidden fees a little more transparent - remember that consumers are free to contest any hidden charges that they feel are unfair.
You might also like...
There's been a big change in tariffs for calls and texts from abroad over the last year or so, so it would be interesting to see an article covering this (I know the networks all fought it). It's made a big change to being able to use mobiles abroad, especially with a cap so there are no surprises in the bill after getting home. Everything with mobiles, from rates to phones themselves, is constantly evolving
Caroline
- 11-Jun-12 @ 1:44 PM