Buying Holidays Online and Hidden Fees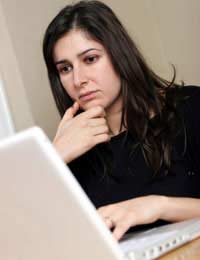 So you've booked your time off work, you know when you want to go on holiday, and roughly where you'd like to go. You've got your budget set but obviously you want to get the best possible deal available. The likelihood is that you'll spend a fair few hours browsing online holiday and travel websites, which tout some amazingly cheap deals. But are they really as inexpensive as they claim?
A new scam phenomenon has been plaguing some Internet consumer websites, and none more so than travel websites. Philfing is the term that describes the action of 'purposely hiding what I'm looking for" - in this instance it would be the actual full price of a holiday package, flights and hotel bookings that include all extra surcharges and fees.
Quite often, the headline price that is advertised to draw your attention will usually add up to something quite different once you come to make your final purchase. Unclear pricing strategies mean that some retailers and providers will purposely miss out compulsory fees, only to add them later on. Make sure you understand just what hidden fees can be applied to the headline price, before hastily making any decisions about whether to go for that elusive holiday offer of a lifetime.
Booking, Processing and Administration Fees
When looking for a holiday online, you should be aware that quite often the website you are booking with will later apply a processing fee to the 'offer' headline price. These booking fees are designed to cover the administration costs, but are widely believe to not be relative to the actual costs of processing or administration. You can always check the website's terms and conditions before searching for holiday deals - this means that you would be able to immediately add this extra charge onto the advertised price. But be aware that some unscrupulous online holiday operators may actually only reveal this price once they send you confirmation of your booking.
Some websites and operators will also add a surcharge for using a credit card to make the payment - this is usually above and beyond the fee that they themselves incur. When booking an online holiday try to carefully read through the terms and conditions to see if this fee will be applied, as it may only become apparent once you receive your credit card statement, and is often a non-refundable fee.
Some consumers prefer to tailor make their holidays, meaning that they will book the flight, hotel, car rental or excursions separately. This does tend to save money when compared to the price of package deals, and can offer much more flexibility. However, again in these instances the headline offers and prices that the consumer sees advertised on the website may actually amount to a much more expensive option. So if the separate elements of the holiday are put together, if not properly researched they could cost more than a less than perfect package deal.
Some online holiday suppliers may automatically include the price of travel insurance in their prices. This could be regarded as a hidden fee, as these insurance deals are usually much pricier than policies that can bought from independent retailers. Quite often an inconspicuous box will need to be unchecked in order for this extra charge to be removed from the price of your holiday.
Flight Hidden Fees
Airlines are notorious for leaving booking fees and other hidden fees out of the advertised offer prices publicised on their own websites, as well as any partner or affiliate sites. Before you book an online flight, try checking the actual airline's website to check that no extra fees have been applied by independent or partner tour operators. You may be surprised at the price difference between the two!
In addition to not including mandatory taxes in their prices, some airlines may also add a fuel surcharge in light of relatively recent increase in oil prices. This fee is usually added on just before the flight is paid for, despite the fact that the fee should really be included as part of the overall charge of the flight.
Booked your flight but need to change it? Then be aware that you may have to incur an additional fee, anywhere from around £20 could be the normal charge. Again, here the mantra 'check the terms and conditions' applies. This makes sure you don't get caught out should something go awry with your holiday plans.
Hotel & Cruise Hidden Fees
Some of the most common charges not included in the advertised offer price for a hotel booking is something called a 'resort fee'. This is basically where the hotel assumes that you'll be using all the facilities and services available at the hotel. You are then charged regardless of whether you actually use them or not! If you have no intention of using many hotel facilities then the best way to avoid this fee is to contact the hotel and refuse to pay the charge upfront.
If booking a cruise online, be aware that now some cruise companies will not include the price of food service in their advertised offers, instead adding them on later. Whilst many would assume that the cost of a cruise would include housekeeping and food, it seems that this is yet another aspect that you'll have to thoroughly check before you make that booking.
You might also like...