Flight Bookings and Hidden Fees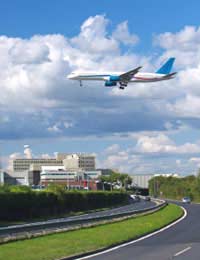 The Internet in particular has meant that flexible, tailor-made holidays are now becoming increasingly popular. The advent of low-cost 'no-frills' airlines has also meant that more people are able to afford to take short haul flights, sometimes at a few days or hours notice. With access to so many flight deals and offers, it would seem that the consumer has more choice than ever before. Whilst this is true, the quality of the deals available, and the true costs of flying may not always seem as inexpensive as one might think.
In recent years, airlines, travel agents, tour operators and travel websites have all been criticised for misleading consumers with regards to their headline prices. Sometimes a deal seems too good to be true, and only when the booking process is in progress, or the customer is at the check-in desk, does the true cost of the deal become apparent. This article looks at the most frequent hidden fees encountered with flight bookings.
Booking Fees
The most common hidden fee associated with booking a flight, is, of course, the booking fee. This is usually the commission taken by the tour operator, travel agent or travel website for selling the flight ticket. This fee is usually around £2-£5, and is only apparent just before the transaction is made. Some airlines may also charge an extra hidden fee for a web check-in service, so be wary before you decide to opt for this check-in alternative.
Booking fees may also include credit card or non-visa card charges. Online travel agents and websites can apply a card transaction charge to the cost of the flight, with this practice being most common amongst the budget airline companies. Although this hidden card fee can only amount to around £3.00, sometimes the charge is applied per person, or as a percentage of the cost of the ticket. Again this charge is only made apparent during the payment process, and is most likely not included in the headline advertised price of the ticket.
One-Way
In many cases, the flight deal that you see advertised in a headline price is for a one-way flight only. So before you get all excited because you think you've found the deal of the century, you should always expect to at least double the headline price for a slightly more realistic idea of the true cost of the return flight.
Although by law, airlines are suppose to include compulsory taxes in their advertised prices, some continue to neglect to do this. Airport taxes can cost around £20 within Europe, and again this fee may only apply on a one-way basis. Be sure to check the small print to gauge whether the airline has been 'honest' and included all compulsory fees.
Priority
Many budget airlines seating policies operate on a 'first come first serve' basis. But some airlines such as EasyJet and Monarch offer a priority boarding service, where customers are able to nab the seats with the best legroom before anyone else. However, as one might expect, this service is not free, and will cost the flyer anywhere from £3 upwards.
Baggage
Many airlines will fail to include the cost of baggage in their headline prices. Likewise, this charge won't be apparent on any comparison websites. Depending on the flight operator, baggage weight allowances, numbers of bags and fees can vary greatly. You should always make sure that you are aware of the baggage handling charges, and any excess baggage levy that may be applied, as this can significantly increase the cost of your flight.
For example, some airlines may only allow 15kg of luggage, and charge for any extra kg hand luggage is usually around 10kg, whilst others will allow up to 40+kg (usually on long haul flights) before an excess baggage fee is charged. Excess baggage charges can either be a flat fee - sometimes around £20 or £25 - or a fee per kg above the baggage limit, usually around £6-7 per kg.
You might also like...