Getting Help from the Financial Ombudsman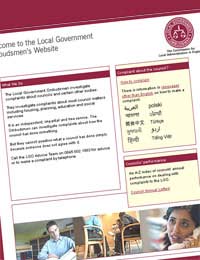 If you feel you have been unfairly hit with hidden fees you may be able to seek help from the financial ombudsman.
What is the Role of the Financial Ombudsman?
The financial ombudsman is an independent service set up by the government to resolve disagreements between members of the public and banks, financial services and insurance companies.
You can submit a complaint to the ombudsman service and it will give it impartial consideration. It will listen to both sides of the story and attempt to reach an agreement between both parties. The service is free to use and can help to avoid court action.
What kind of hidden fees will the financial ombudsman help with?Any charges made for financial services are covered by the financial ombudsman. This includes unauthorised bank charges, credit card fees, payment protection insurance, loans charges, hire purchase and mortgage endowments.
Basically if you are unhappy with any fees that you have been charged it is worth submitting a complaint. The service will then get in touch with you to say whether or not they are able to pursue it.
How do I Make a Complaint?
Ideally, you should complain to your bank or insurer directly first. This gives them an opportunity to resolve the problem with you.
However if they don't respond satisfactorily to you within eight weeks then you can complain to the financial ombudsman. Inform the business you have a problem with you have taken the complaint further.
There is a straightforward form to fill out which asks for as many specific details as possible about the problem. As there are time limits on addressing some issues you are well advised to contact them as soon as possible. This ensures that your complaint has the best chance of being resolved.
If you need help in filling out the form you can ask a Citizens Advice Bureau adviser for help. Try to stick to the facts, even though you may feel angry, as your complaint is likely to be taken more seriously. Be wary of companies offering to pursue complaints for you. They will charge you for their service but are not likely to be any more successful than you will be by filling out the form yourself.
What Happens Next?
Keep copies of any communication between yourself and the company you are in dispute with. This can help to back up your case as the ombudsman investigates it.
The length of time the process will take varies. Many complaints are resolved amicably at an early stage. However if no informal resolution is possible then the process moves to a more in-depth investigation where reports are researched and written. In a minority of cases a further stage is required. This is where there is no resolution between the parties and the financial ombudsman makes a final ruling.
It is not a speedy process but most cases are completed within six months or so. Consumers are not always successful but this service offers you a free and reliable opportunity to address serious issues involving unexpected or hidden fees.
You might also like...
Sods ----- Law. Aug.---- 2014. For almost two decades we have strived to get justice for the injustice we have suffered at the hands of a world renowned bank--- PICTET & CIE. BANK. Two yorkshiremen both running their own small family businesses trying to resolve the problem by taking all the correct legal procedures to recover their monies. The matter was raised in Parliament – twice-- the FSA investigated the matter concluding that PICTET had rogues operating in their London Bank --- but the rogues had left---saying no one left to prosecute.??? ----- so there. We then approached the Financial Ombudsman Service. (FOS) --- our case was dealt with by seven different people ---- then our numerous E-Mails were ignored --- nobody would speak to us -------so there. We then asked the SFO ( Serious Fraud Office.) to investigate our case ---- the criteria of our case ticked all their boxes. --- we were instructed not to send them any documents/evidence.------ in fact they wrote to us advising us to go to the Citizen's Advice Bureau.(CAB.) Richard Alderman the SFO boss ---- who responded to our letter was the same man who would not investigate the " Madoff" scandal or the "Libor" fiasco. The MP's committee ---- said he was sloppy--- and the SFO was run like " Fred Karno's Circus"----- it was an office of fraud.-----so there. Our M.P. approached our local Chief Constable to investigate----- he was called---- Sir Norman Bettison--- Chief Constable of West Yorkshire Police---- a force that made " Dad's Army" look like the S.A.S. They were inept – corrupt ---malicious --- from top to bottom. We were criminally dealt with by the Forces Solicitor---- the Head of the Economic Crime Unit ----and the Chief Constable ----- so there. We were then advised to pass our complaint against West Yorkshire Police to the I.P.C.C.– which we did --- they advised us to make our complaint to ---- the West Yorkshire Police --- we did with reluctance --- all we got was abuse and obfuscation.----- so there. Sir Norman Bettison ---- The Forces solicitor--- and the Head of the Economic Crime ---- have all been removed from their posts and facing criminal allegations. ------ so there. We even sought justice through the Courts --- culminating in a visit to the Court of Appeal-London.--- On leaving the Courts of Appeal that day our barrister a "rising star" informed us --- that if that was British Justice then you can keep it. He quit the law and moved to Canada ----- so there. A few years later we learned that one of the judges ( Lord Justice.) in our case at the Court of Appeal was related to a senior executive of the Pictet Bank -----so there. The Ministry of Justice passed our case to Lord Myners to investigate --- we would rather have had Mickey Mouse or Donald Duck do it. --- to this day we don't know ---whether he did any
stonewalljack
- 3-Aug-14 @ 8:25 PM