Gym Memberships and Hidden Fees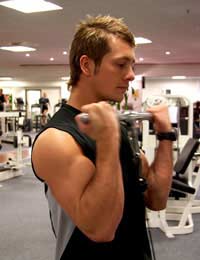 Joining a gym is one of the most common ways to keep fit, something which is becoming increasingly more important in today's sedentary society. Not surprisingly, the most popular time of year to join a gym is in January, when New Year Resolutions are not yet broken, and gym membership is seen as a step in a new healthy lifestyle.
Some gyms may allow non-members to use their facilities, but this comes at a considerable cost if the gym usage becomes frequent. In this instance, a gym membership may seem like an attractive and more frugal option. Other gyms may only open their doors exclusively to members.
So during this peak time, many gyms will offer special discounted rates to new recruits, or even waive the normal sign-up fee. Whilst most offers are genuinely value for money, some gym memberships may be littered with additional hidden fees that could boost the overall cost of the membership.
Signing Up
When you sign up for a gym membership, you should be aware that in many cases you will be expected to pay a one off fee that may not be advertised or included in any special deals. This fee is often referred to as an administration fee, or sign-up fee. The hidden fee can be quite sizeable, and can cost anything from £10 to over £50. As aforementioned, this cost can often be dismissed as part of a January recruiting process, so if you want to avoid incurring this hidden charge try signing up just after New Year.
Rising Costs
However, you should always check the terms and conditions of the membership, especially when signing up during a 'peak' period. This is because the membership fee you start paying may not be the true monthly fee. Some gyms may implement a discounted membership rate for a fixed period, before hiking up the cost of the membership later on.
Credit Agreements
One of the most controversial aspects of gym memberships are the credit agreements and cancellation policies. You should be aware that if you decide that you simply no longer want to use the gym, cancelling your membership or monthly direct debit will not cancel the contract taken up with the gym. This is because usually, when a gym membership is signed up for, it can be for a fixed period of around one or two years.
This presents a problem when paying by the month for your membership - by law if you have signed the contract (membership forms), you will be liable for the payments throughout the agreed period. If you continue to miss payments, you could find a debt collection agency on your doorstep - so not only will you be expected to pay your outstanding monthly fees, you'll also be expected to pay the extra administration costs charged by the debt collection agency itself.
The Office of Fair Trading has been involved in investigating and reviewing certain cases involving these agreements. Whilst you're not entitled to a refund if you change your mind, you can still cancel your contract and hold onto your money for the remainder of the contract in exceptional circumstances, such as if you have health problems or the facilities are not reflective of the price of the membership.
To address this problem, many gyms are offering memberships whereby the member can pay month-by-month, or for a shorter fixed period such as a six month membership. However, this can often prove a more expensive option than an annual gym membership.
You might also like...