Store Cards and Hidden Fees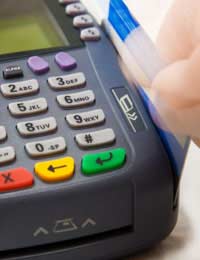 It is not uncommon to be offered a store card whilst making your purchases in a shop. Many shopping outlets will encourage customers to take out a card with them, offering benefits such as loyalty rewards, as well as 'exclusive' deals, offers and discounts.
However store cards may not always be as fantastic for the consumer as the retail outlet would like them to think. There are a few hidden fees that any shopper should be aware of if thinking of signing up for a store card, however frequently they make their purchases. In many cases, the customer advisor selling the store card at point of sale does not actually know the charges, rates and true cost of store card usage. This article looks at the most common hidden charges associated with store cards.
Interest Rates
Strictly speaking, the interest rate of a card is not exactly a hidden fee, as the rate should be included in the small print of the credit agreement and card statements. However, when offered the chance to sign up for a store card, what the customer service assistant usually won't tell you is just how high the rate of APR (annual percentage rate) on the store card is.
The lure is usually the promise of discounts on purchases, or an introductory interest free period - usually around 55 days. However in the longer term, when comparing these introductory offers against the overall charges incurred with continued spending on the card, the temporary benefits are negated against the less advantageous aspects of the card - in most cases, this is the interest rate.
You should take into account that a typical credit card will charge anything from 5% APR to 19.9% APR, with most charging around 15.9%. When you compare this to a typical store card, which will charge around 25-30% APR, you realise just how much money the retailers are set to make from these exorbitant charges.
Late Payments
Added to the interest charges, if you miss a payment you can be charged a late fee, which is a one-off additional charge. This charge usually amounts to between £15 and £25. As with a credit card, the late payment will also be recorded and factored into your credit rating. Store cards are also subject to extra hidden fees should you go over your credit limit. The charges applied each time this happens (usually with each monthly statement) again typically amount to between £15 and £25.
Payment Protection Insurance
Many store card providers will also include an additional hidden fee to your card, known as Payment Protection Insurance (PPI). This optional insurance premium is designed as a means to protect the cardholder, should they fall ill, have an accident or become unemployed and are unable to continue to make repayments on the card. However, PPI is widely seen an over-inflated charge when compared to the actual risk of needing to implement the insurance policy, so you should think long and hard about whether you actually need it. Remember that although it is an optional charge, but can be automatically added to your monthly charges, so be vigilant as you can always ask to have it removed.
Overall, store cards are seen as the less favourable option when looking for credit for purchases. Unless you are able to pay the outstanding balance in full each month, it is likely that the amount that you spend on interest will render any discounts null and void. It is advisable to shop around for better credit options, such as a low fixed rate credit card.
You might also like...