Avoiding Hidden Fees When Eco Friendly Shopping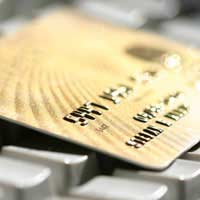 As we become more aware of issues like global warming more and more people are turning to 'green' approaches. One way to do this is to shop eco-friendly. eco-friendly or environmentally friendly goods are those which do not cause any harm to the earth,the environment or its inhabitants.
Ecofriendly goods may be organic, Fairtrade, recycled or a combination of all three. Whichever they are they support your efforts to go green and protect the planet by helping to preserve its precious resources.
Shopping at a Premium
It is fair to say that whether you are looking at clothes, food or household items ecofriendly products come at a premium. Given the fact that the items are ethically produced in a way which can help to safeguard the earth most people are prepared to pay a little more. In the end it comes down to personal preference.
Many products are produced by small companies and not mass produced which makes prices higher. Ecofriendly clothing often uses natural fibres which can be more expensive to produce, especially in the UK.
Hefty Shipping Charges
Because many ecofriendly goods are produced by small companies where hidden fees can creep in is when ordering green goods from a distance. If you order ecofriendly items from a catalogue or online then you may have to pay delivery and shipping charges for your goods. Remember to check what these will be before you purchase the items, as it could add considerably to the price.
If there is a delivery charge check to see whether it applies per item or is a one-off charge. If the latter then it could make sense to bulk order in order to make the most of the shipping charge. If the charge is per item you could contact the company to try to negotiate a discount if you are bulk ordering.
High Street Alternatives
An alternative to catalogue and online shopping is to look out for ecofriendly products on the high street. This avoids having to pay for any shipping and also means that the high street mass produces goods which tends to cut the costs. Many supermarkets for example now offer fair-trade products in their shops which do not cost very much more than non-fairtrade items. Likewise with high street fashion.
Several famous brand clothes shops sell organic cotton t-shirts, and other ecofriendly products in natural fibres. Organic cotton and linen tends to be cheaper in America which produces goods locally so you would be well advised to stock up on ecofriendly clothing more cheaply if you go on a holiday Stateside.
Another way to shop ecofriendly and avoid onerous charges is to go down the recycled route and investigate charity and second-hand shops. Here you will find clothes, goods and even furniture at low cost and which is guaranteed to be environmentally friendly. In fact some people consider this to be by far `the most ecofriendly route of all because no additional fuel or energy or manufacturing is required. Not only do you benefit but the planet and your local charity do too!
You might also like...