Frequently Asked Questions About Hidden Fees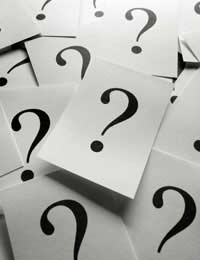 How can I avoid hidden fees when buying tickets for events & gigs?Recent years have seen increasing problems with touts selling tickets for many times their face value. For a sold-out gig by a major artist only you can decide whether or not that is money worth spending. But even if you avoid the obvious opportunists and try to get tickets from a legitimate agency there may still be hidden fees to beware of.
Be very selective when purchasing tickets from the website of an online agent. Some websites have all the appearance of a reputable agency but will add an extortionate mark up to the face value of a ticket and may then also charge a hefty booking fee. Take simple steps to avoid such hidden fees.
Always check with the booking office of the venue first to find out about available tickets and face value costs. This is often the cheapest option, especially if you are able to go to the box office in person. Take a look at the official booking services selected by the artist you are going to see. Although they may charge a booking fee this should be transparent and not excessive.
The Society for Ticket Agents & Retailers
(STAR) is a self-regulating group of legitimate businesses which operates a code of practice to protect the public. You can find reputable agencies on its website which will not make excessive mark-ups and be upfront about additional fees.
I'm Travelling Abroad, What Fees Should I Watch Out For?
One of the biggest pitfalls to look out for is unexpected bank and credit card charges. For example a hefty extra percentage may be charged on any spending you make on your credit card. It may cost you even more if you use it to take out money from a cash machine overseas using your bank debit cards or your credit card. Always check on rates before you travel. You can find out more by reading our article 'Travel Currency Abroad, Foreign Charges and Hidden Fees'.
Another expense to be wary of is the additional charges you may incur when you use your mobile phone abroad. Contact your phone network and find out exactly what its overseas rates are to avoid getting a shock on your return. It can often work out cheaper to buy a new SIM card for a foreign network. If you think you will use your phone a lot you can also find out if your network offers a package phone deal for travellers.
For more information on hidden fees when abroad browse our section on 'Travel and Leisure'.
I Want to Get the Best Deal on my Mortgage – How do I Avoid Unnecessary Charges?
When considering a mortgage don't just look at the upfront interest and repayments. Make sure to consider all the additional fees hidden in the small print as that great deal may actually be more expensive than it appears. It pays to compare several different packages before deciding.
For example Mortgage Indemnity Premiums or Guarantees pay for insurance to cover your lender in the event they have to repossess your home and sell it at a loss. These usually apply when you borrow a large percentage of the house value, typically more than 75%. The amounts charged can vary greatly so shop around.
Lenders Arrangement Fees can also be for substantial amounts. They are often used to recoup money on mortgage deals with especially low rates. Be sure to compare these and to check whether they are refunded if your mortgage doesn't go through.
Find out more by reading our article 'Mortgages and Hidden Fees.'
I Need a Loan, How Can I Avoid Sharks?
Firstly, any business engaged in lending money legally within the UK should have a consumer credit licence provided by the Office of Fair Trading. When seeking a loan make sure that you only consider licensed organisations as this offers you much greater protection.
Some companies operate outside of the law, charging extortionate rates of interest which can quickly multiply the original sum borrowed into a serious debt. They will also be unscrupulous about recovering payments and should definitely be avoided. Check that the company you are applying to is properly licensed.
Always look at several possible deals and compare interest rates. Remember these might vary and be higher if you apply in person or by telephone than if you apply online.
Our article 'Personal Loans and Hidden Fees' offers more useful information.
You might also like...