Common Hidden Fees and Financial Services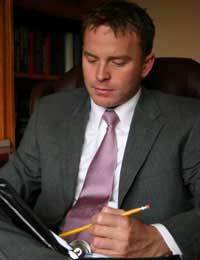 It is possible to find hidden fees in all walks of life, but they seem to spend most of their time mounting in the financial services arena. This article explores the most common hidden fees are incurred in an array of financial services.
Credit Card Issuers
Credit card issuers seem to be the biggest offenders when it comes to hidden fees. Fees to watch out for in your credit card agreement include balance transfers fees, annual fees, over the limit fees and late payment fees.
Are you considering taking advantage of a new 0%APR card offer? The main attraction of these offers is being able to transfer existing balances from high-interest cards. But you may be in for a rude shock when you do so. Some issuers charge a fee for balance transfers, ranging up to 3%. These fees could effectively negate the advantage that 0% interest provides. Another favourite of credit card issuers is the 'annual fee'. This once extinct charge now seems to be making a comeback. You should be aware that an annual fee could add anywhere from £10 to £50 per year to your credit card bill.
Most credit card agreements also list a variety of hidden fees for bad behaviour. You can almost certainly count on extra fees if you spend beyond your credit limit, send in your payment late or if your payment bounces. Travelling abroad might also bring on its own set of hidden fees and charges. Some credit cards are notorious for converting currency at a very unattractive rate, whilst others are likely to include a foreign currency conversion fee, again boosting costs.
To avoid (or to at least be aware of) hidden fees and charges connected with your credit card account, make sure you pay special attention to the details listed in the summary box (or honesty box) printed on your credit card agreement.
Mortgage Services
Mortgage services are feeling the crunch in today's highly competitive financial services market, as well as the prospect of a downturn in the housing market. To attract customers they often advertise a very attractive interest rate, whilst simultaneously hiding various fees and charges in the small print. An exit fee is a good example - you won't hear about an exit fee when signing the deal, but if you try to switch mortgages, this extra charge will suddenly make an appearance.
You're most likely to uncover hidden charges at the beginning or end of the mortgage. When starting out, you'll run across arrangement fees, application fees and completion fees. As you bring the contract to a close you should be vigilant of additional fees, such as sealing fees and deeds-release fees. The only way to avoid being surprised by these hidden fees is to do your homework before going in to sign the paperwork.
Personal Loan Providers
If you need to take a personal loan, you can be sure that you'll end up paying a variety of fees. Some of these fees are required only when the loan is granted. The most common fees encountered with personal loans are granting costs, issuing fees, closure fees and administrative fees. Other fees are applicable in certain circumstances, such as pre-cancellation fees, missed payment fees and late payment fees.
In general, when shopping for a loan, keep in mind that very low interest rates may be supported by higher fees, while higher interest loans may have fewer fees. The only way to know for sure is to examine the fine print of any loan quote or contract that you're considering.
Insurance
Hidden charges have also been uncovered in the insurance industry. For example, car insurers have recently begun to move certain services out of basic coverage. Motorists who fail to notice the difference may find themselves liable for extra costs. Some industry experts believe that big insurers are taking in more than £200m a year via this method.
The savvy financial consumer must realize that hidden fees are a permanent fixture. One can either adopt the attitude that hidden fees are an unavoidable part of life, or they must learn the discipline to scour the small print for clues. This overview of hidden fees in the financial services should give you some ideas on what to look for.
You might also like...