Personal Loans and Hidden Fees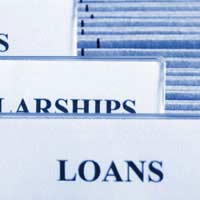 A personal loan can be taken out for many reasons - to help consolidate existing debt, to pay for a new car, kitchen or bathroom, or simply just because you need that extra injection of cash for a new venture.
But it seems that some lenders have managed to conceal the hidden fees that can be incurred from their customers. Instead, the customer is lured in by crafty sales tactics and advertising, littered with promises of bargains and low rates. But in many cases, the recipient of the loan can be hit by unexpected charges, or find that the great deal that they were offered on the loan isn't actually that great when you read the small print.
If you're thinking of taking out a personal loan, make sure you're aware of all the hidden extras that the lenders aren't so keen for us to find out about.
Applying for a Loan
You should always consider the method of application, as this can affect the rates and deals that are available to you. Applying directly online usually saves money - an online lender can probably offer you a much better rate of interest than an in-branch customer assistant.
Hidden fees can be incurred if you choose not to make your repayments via direct debits. In fact, some lenders may flatly refuse loan applications where direct debit is not an option for the loan recipient. This is because a direct debit is the cheapest way for the lenders to receive money. Additional hidden fees are usually applied to repayments made via cheque and standing order.
Likewise, if you choose to have your loan delivered to you in the form of a cheque, you should expect to be charged for this service too. The cheapest, quickest and usually fee-free way to get hold of your loan is to have it paid directly into your bank account.
TAR
Always make yourself aware of the TAR - the Total Amount Repayable. This figure should include all expected hidden fees and charges that to be paid over the repayment term of the loan. A TAR will help you to shop around for the best deals, and allow you to see just how much you'll end up paying, rather than just trying to compare interest rates.
Early Repayments
Some lenders charge a hidden fee if you are able to pay off your loan before the agreed term ends. This fee is also known as a redemption fee, and the charge can cost as much as two month's worth of interest. This is because in the agreement, lenders want you to pay the full loan amount back, as well as all of the interest that would have been charged. So in the event that you pay your loan back early, the lenders are set to make a loss. This 'penalty' fee can also apply to any insurance premiums that you take out on the loan, so always make sure that you fully acquaint yourself with any redemption charges before you take out a loan.
PPI
The most obnoxious offender in relation to hidden fees is usually the optional Payment Protection Insurance (PPI) policy. This is one hidden fee that is regularly tagged onto a personal loan, or aggressively sold by the loan provider, as it is thought to be quite the money-maker for lenders and banking service providers. PPI policies are notorious for being littered with get-out clauses and sometimes hard to understand jargon in the small print, so the chances of claiming on the policy usually outweigh any actual risks or benefits.
Sometimes you may find that PPI has been automatically added on without your knowledge or prior permission - in this instance you'd be well within your rights to cancel the PPI. In some cases you could even attempt to reclaim the charges.
Depending on the size of the loan, PPI can significantly boost the cost of repayments, with smaller loans usually being hit the hardest. There have been cases where PPI has accounted for almost 25% of the monthly repayment amount. So unless you think you are really likely to become sick, unemployed for more than a month, the best advice is to steer well clear of PPI.
You might also like...