Banking and Hidden Fees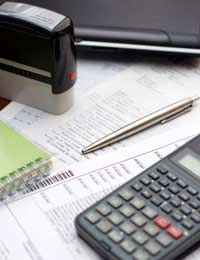 Banking is perhaps the service that you might automatically think of when broaching the subject of hidden fees. Some fairly recent media coverage has revealed a faction of high street banks that have come under fire for seemingly unfairly charging their customers with these 'hidden' charges. This lack of transparency has left many customers feeling duped and betrayed by their banks, and in response many begrudged 'victims' have sought compensation. But interestingly, in banking there has never really been any such thing as 'free' banking services. Charges can legally be applied for a multitude of scenarios, from over-limit overdrafts to foreign banking. The problem is that these charges are seen as 'stealthy' as they're not always declared plainly by the banks, and customers are then caught unawares.
Recent investigations uncovering such practices has meant that some banks may be seeking to recoup their losses in other areas - seen by some as an end to 'free' banking services as we know them. But for now the laws remain largely unchanged and many banks continue to apply these hidden fees to unsuspecting customers – the trick is being able to predict when and how the charges will be applied before you're hit.
The term 'banking' refers to a range of services, from personal loans, current accounts, mortgages to insurance services and savings. This article explores the hidden fees most commonly encountered with current accounts, as well as including the charges associated with using debit card facilities overseas.
Current Accounts
The most common hidden fees that relate to current account banking are the oft-incurred penalty fees. It has been estimated that during a 12-month period a third of current account holders incurred at least 4 such penalty charges. The problem worsens when the customer doesn't realise that they've incurred the charge, and continuous penalties thereafter cause a 'snowball' effect where the accumulated amount is sometimes difficult to pay back.
These are charges that are incurred are usually due to being overdrawn. Other instance when this charge may be sustained is when there is a lack of funds available for a direct debit payment. Similarly, if a cheque or payment has been made and the account is in arrears, then customers can also be charged an extra fee if the payment has to be returned. This can start from as much as £10. Of course, the easiest and most sensible way to avoid these sorts of charges is to closely monitor your account.
Banks will not always debit accounts straight away if card purchases are made outside of normal working hours – this is why it's always safer to check your statements regularly to see if the balance includes all recent debit card purchases. If you foresee a potential problem with your account, you should try contacting your issuing bank before the charge is incurred. You can either obtain a temporary overdraft or overdraft extension, sometimes known as a 'buffer'.
Some banks can offer fee-free overdraft facilities, particularly for students – it is always best to shop around and check out the interest rate you will be expected to pay if you go into your designated overdraft. Remember that some banks will actually charge more interest on excess 'borrowed' amounts from the overdrawn amount. If you have not had a history of going overdrawn, you can always try ringing your bank and asking for a refund if you can get yourself back in credit fairly quickly.
Using Your Account Overseas
Banking customers are often surprised at the extra hidden charges that they incur when using their banking services overseas. Many banks will start with applying their own less than impressive exchange rate to convert the foreign currency to sterling. In addition, they will then add on a conversion fee when bankcards are used in a foreign country, with customers unaware until they receive their bank statements or check their balances online. This includes just using a bank card in a shop or withdrawing cash from an ATM, and the minimum charge is usually around £2, or 1.5 – 2.0% of the total amount spent. In addition to this, they can also charge foreign currency loading fees (or exchange rate adjustment) – a typical charge is around 2.75% of the value of money that you've just spent.
Most banks and card providers will apply an extra hidden charge when the card is used overseas. The only way to reduce this charge is to either take cash, which is not recommended at all, or shop around to find a card that can provide the lowest fees for travellers.
Check the Small Print
It is always worth going through the agreement and contract between you and the bank before you open up a current account. You may not be aware that you could be charged for administrative services by your bank – this can include services such as providing extra copies of statements, status enquiries and bankers drafts. These charges may not become evident until you've requested and been provided with the services.
Although the policy documents are often extremely lengthy and written in small text, but they will provide all the information relating to charges that you'll need to know. If you will find the task onerous, you can always ask your personal banker to go through the agreement with you and point out in what circumstances you'd be charged, and how to avoid such charges.
You might also like...