Text Messages/SMS and Hidden Fees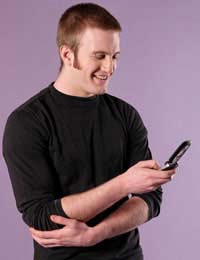 Text messaging (SMS) has become one of the most popular communication methods currently in existence. It is estimated that in Britain alone, around one billion text messages are sent every week. Mobile phone companies are well aware of the popularity of text messaging, and for the most part seek to offer some good but profitable deals offering free text messaging services.
Advertising agencies and new digital e-businesses keen to boost brand awareness have also been getting in on the act for quite some time, well aware of the wide demographics that can be reached through the medium of the text message. But as ever, each SIM card or contract can come with some hidden fees relating to the use of SMS. With the plethora of tariffs and options available to each mobile phone customer, it would be difficult to pinpoint every hidden fee associated with individual mobile packages. So this article takes a lot at just some of the most common hidden fees incurred with the use of text messaging and mobile phones.
Text Messaging Abroad
It would be fair to say that most mobile phone contracts and pay-as-you-go phones are taken up on the basis of their rates and fees in the UK. But for those that travel frequently, or someone wanting to undertake a prolonged foreign trip, mobile phone roaming (using your phone in a foreign country) should be a big consideration too.
This is because the cost of using a mobile phone abroad has long been thought of as pretty extortionate. In recent years mobile phone service providers have been rapped across the knuckles for seemingly charging above and beyond a reasonable rate for use of a mobile phone in a foreign country. Depending on the network operator, using text messaging services abroad can cost anywhere from about 20-40p per message, in comparison to the average of 5-6p in the UK.
Because there often seems to be a lack of information regarding foreign charges on mobile phones, this huge leap in the price of text messaging abroad is thought to be a hidden fee. It is thought that the cost incurred by British operators using foreign operator's networks is actually quite marginal, and currently the EC is seeking to set guidelines or regulations to reduce these charges so that they are more in line with the real cost of text messaging abroad.
Text Messaging to Landlines
Some British landline phone operators offer a special text messaging service from landline phones - a seemingly cheaper alternative to calling a landline from your mobile, particularly if you have a pay-as-you-go phone. However, whilst this seems like a useful additional service, and receiving text messages is usually free, this feature does have a small drawback - the fact that in some cases you will have pay a hidden subscription fee in order for the SMS feature to be activated.
Unsolicited Text Messages
As already mentioned, advertisers are increasingly utilising text messaging as a medium as a means to reach a broader audience. Whilst this is legal where the phone user has signed up to a service, for the most part many mobile phone users find themselves subjected to unsolicited 'spam' text messages.
The usual suspects often try to entice the reader to enter a 'free' prize draw, or even subscribe the phone owner into a weekly quiz. These sorts of text messages usually end up costing the owner around £1.50 per week, and subscriptions can be very difficult to end as the senders often hide the origin number. This is an increasing problem for the mobile phone industry, as there is currently no preferential telephone service that extends to mobile phone usage. If you find yourself unexpectedly signed up to one of these costly services, it is best to contact your mobile phone network operator as soon as possible to rectify the situation. Otherwise you may find your credit dwindling much more than you anticipate on a weekly basis!
You might also like...