Web Hosting, The Internet and Hidden Fees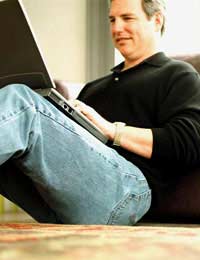 The last decade has seen the rise, fall, and rise again of the 'dot.com' boom. E-Commerce has become the new frontier for many businesses seeking to expand the audience of shoppers, offering their goods and services to previously difficult to reach demographics. Online shopping now accounts for a large proportion of all shopping transactions in the UK, with this shopping medium seeing a steady growth each year.
The Internet has also spawned a new generation of communicators, with new web forums, blogs and information websites covering almost any subject popping up each day. Websites are also a great way to generate an additional income, with advertising revenues and commissions paying handsomely.
But of course, no website is truly free to build, with web hosting and domain names being the usual suspects that have to be paid for. Web design and development are also big business, with some skilled and determined entrepreneurs undertaking the job themselves (with varying successful results!). If you fancy yourself as a new e-commerce magnate, or simply want to just start an information site, the prospect of setting up a website is pretty exciting and challenging. But be aware of the hidden fees involved in web hosting, domain services and website development!
Domain Names
One of the most important aspects of any website is the website name and address – known as the domain name. A domain name needs to be memorable, pertinent and ideally, search engine optimised. If you are employing a website development company to undertake your website build and design, you might want to think about registering and purchasing the domain name yourself, as often this is a slightly cheaper option. Some companies may add on a premium for this service, citing 'set up charges' when in reality it is a very easy and fuss-free process. There are a plethora of online tutorials available for the website novice.
Transferring
If you have an existing registered domain, you will have signed up with a particular registrar company for a set period – this can be for anything from 1 to 10 years. However, if you decide that you wish to transfer your domain to an alternative registrar, you may find that you're hit with some hidden transferral fees. This fee is of course dependent on the service provider, but can cost around £50 or more.
Similarly, if you wish to alter your DNS (domain name server) settings, you may also be charged an additional fee for this service. For this reason, before registering a domain it is well worth doing your homework and checking out all the small print in relation to transferral fees, as some companies will not charge for this service.
You should also be aware that if you have signed up with a web hosting company, they may have allotted you with your own website domain. However, in some cases the website domain will not necessarily be owned by or registered to you, but rather your hosting company. So if you wish to change web-hosting company, you may find that you incur a hidden fee in order to effectively obtain ownership of the domain to relocate it, or the web hosting company will not allow the domain to be moved.
Maintenance Fees
Web hosting maintenance fees are one of those generic terms that describe varying tasks performed by different web hosting companies. Whether you incur this 'hidden' fee is largely dependent on what type of hosting you've signed up for. Some hosting packages are set up so that the more adroit user is solely responsible for managing the servers themselves – for instance performing tasks such as installing software and fixing security holes.
However, sometimes the hosting is 'part managed', which means that the server company will undertake some of the maintenance. In this instance, users will incur 'hidden' fees in the shape of tasks such as rebooting the server or software upgrades.
You might also like...