Cable & Satellite Television Services and Hidden Fees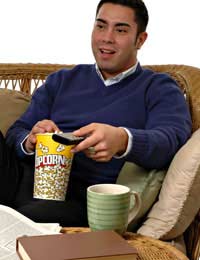 Television has come a long way since the days of black and white sets offering just two channels. These days, cable and satellite television providers can offer well in excess of 200 channels of entertainment. Even despite the advent of freeview television, many customers continue to sign up with cable and satellite companies, often tempted with great deals and packages, as well as the promise free installation for new customers.
But however enticing these offers are, consumers should always be aware of any potential hidden fees that may come to light once they start receiving their monthly statements. Some charges may be applied on a monthly basis without the customer's knowledge, whilst others pop up in instances such as when the customer implements a change to their package or contract. This article looks at a few of the common hidden fees associated with cable and satellite television services.
Contracts and Cancellations
When signing up for a cable or satellite TV package, quite often there will be a minimum contractual period - usually about 12 months. Any cancellations or changes to the package in this period could amount to a relatively hefty penalty fee - usually around £45. Obviously this helps the cable or satellite provider to 'encourage' loyalty, as well as enabling them to protect themselves against customers that frequently chop and change suppliers to get the cheapest deals available.
Billing and Subscriptions
Many customers will sign up for satellite or cable packages that also include phone and Internet services with the same supplier. This means that it is important that the customer receives a monthly breakdown of their service charges, as well as any pay per view and telephone usage charges. It also allows the customer to check and track the packages that they have been signed up for, as they may differ from the original approved package deal.
Some cable or satellite providers may very occasionally update their package deals, as sometimes new channels are added that they wish to include in their offers. In most cases, new channels are added without any fee being incurred. However, customers should be aware of any changes or reshuffling to the channel subscriptions and package deals. Instead of giving the customer the chance to subscribe to individual channels, they may integrate the channels into new optional packages, and upgrade (or re-grade) the old packages. This may result in a rise in the cost of the monthly subscriptions.
Also take into account that recently many cable and satellite TV providers have started charging their customers fees for non-direct debit payments, as well as paper bills. Many are trying to encourage their customer base to receive electronic statements, and although from a fiscal and environmental view this makes sense, it is thought that these fees are not reflective of the actual costs incurred by the suppliers to provide these services. It's worth noting that at present the practice of implementing these hidden is being reviewed by Ofcom.
Reconnection and Change of Details
Sometimes in life a sequence of events may occur that mean that you just didn't get around to, or couldn't quite make your monthly cable or satellite bill. In these instances, late fees can be charged. Virgin is one such example, as they currently charge a £10 late fee, which for the most part is non-refundable. In recent months they have been more forthright in making this charge plain to their customers, despite consumer groups hailing the charge as too pricey. However, if you have a genuine reason for missing the payment, or you have a quibble with the service, you should definitely contact your cable or satellite TV customer services to see if you can recoup the charge.
If you have been cut off due to non-payment of your balance, you will also incur a further reconnection charge to have your television services reinstated. This can cost around £20 and can be added to a late payment fee.
Cable and satellite viewers that are moving home and wanting to resume their TV contracts may also be in the firing line for additional hidden fees. In addition to the possible installation fee in your new home, you may actually also be charged a fee for just changing your details too - you should always check this out, as some suppliers can charge double figures for this seemingly simple administrative service.
You might also like...