Internet Service Providers and Hidden Fees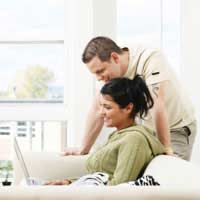 The technological revolution is now in full swing, with many homes and businesses across the United Kingdom becoming increasingly digitally enabled. Digital television services, digital telephones and computers that have ADSL or broadband Internet connections are all common contemporary features in the average British household.
The Internet has changed the way many of us live, from our communication methods to our banking and shopping habits. With the Internet featuring so much in everyday life, consumers now take the time to shop around for a great deal on their Internet service Provider packages. Everyone wants the most for their money, but sometimes consumers can end up paying much more than they bargained for in hidden fees. This article takes a look at some of the frequent hidden fees charged by Internet Service Providers.
Modems
To install broadband, you'll need a modem, which is provided by the ISP. Although many ISPs won't charge for the modem or its installation, they may charge you for the shipping costs of delivering the modem to you. Also, if you require a wireless connection or network, then you'll need additional hardware. A wireless router will almost certainly will not be a free additional option.
Limited and Unlimited Packages
If you're shopping around for a new Internet Service Provider (ISP), one offer you might be familiar with is the Unlimited Package. This is usually where you pay a fixed rate for unlimited use of your Internet. In reality, an unlimited use package is probably capped, and subject to a 'fair usage' policy.
If you use the Internet to download the occasional song file, picture, write just a few emails, or you limit your browsing time, you probably won't be hit by any hidden fees. However, Internet usage has changed in the last couple of years, with many people downloading whole music albums, films, and television programmes. This sort of activity takes up time and bandwidth. If your ISP feels that your connection is causing other connections to slow down, then you may find that your connection speed is lowered. In some cases, your ISP may without notice upgrade your package to match your Internet usage.
With limited packages, as the name suggests, you have a limit to the number of gigabytes (GB) that you can download each month. But if you go over your limit, you may start paying penalty overlimit charges per 1 or 2GB thereafter. This charge may not become apparent until you receive your monthly statement, although the better ISPs will make this charge clear before you sign up for their package.
Headline Prices
The package headline prices advertised by the ISP are not usually the monthly rate that you can expect to pay. The ISP will neglect to include charges such as a one-off connection fee, as well as not including any monthly line rental charges that you'll be expected to pay.
These charges are usually found in the small print, so take care to read all terms and conditions carefully before choosing your ISP and package. Also take into account that "no contract" packages usually recoup their costs through connection fees and exit fees.
Another hidden fee that will not feature in the headline price is the monthly charge for receiving paper bills. ISPs are increasingly trying to get their customers to receive their monthly statements online, and those that don't take up this option could be subject to an extra charge of around £5 per month.
Cease and Re-Provide
If you have an ISP that you're relatively happy with, and you want to move home, the likelihood is that you'll be subject to a hidden fee if you want to reconnect to the same ISP at your new address. This is commonly known as a cease and re-provide charge, and the cost is variable depending on the ISP.
You should be aware that once in your new home, if you reconnect to the same ISP you could be tied into a new contract for anything from 12 to 18 months. This means that you can miss out on new updated package deals and will be tied into old charges, possibly paying more than you would if you were to find a new ISP.
Cancellations and Reconnections
If you choose to cancel your ISP contract, then you may find yourself subject to another hidden exit fee, which can cost up to around £50. Customers that have been subject to payment arrears and had their broadband cut off, will most likely be charged both late payment fees (usually around £10) for each month that the bill remains unpaid, as well as a reconnection fee once the outstanding balance has been settled. This one-off reconnection charge can cost anywhere from £20.
When choosing your Internet Service Provider, it is best to make sure you know what your needs are. This way you will find a package that suits your Internet usage, getting you the best deal possible. Always take time to read the small print before you sign up to a contract so that you're fully aware of any hidden fees that you might incur.
You might also like...