Insurance Policies and Hidden Fees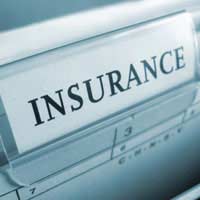 We are all aware of the various insurance policies that we take out, either out of necessity or lest should something untoward happen. But be aware that some insurance premiums can be over inflated in price, as well as plagued with hidden fees and costs in the small print. This article looks at some commonly encountered hidden charges found in various insurance policies.
Fractional Premium Fees
Some insurance policies can be paid either as one lump annual payment, or divided up and paid in monthly instalments. A common example of this option is car insurance. However, it is not uncommon for insurance providers will add on extra hidden charges if you choose to opt for monthly payments. This charge is known as a fractional payment fee, or fractional premium fee.
To make sure that you're not paying an unreasonable charge if you decide to make your monthly payments, it is always worth comparing the cost of monthly instalments against a single annual payment. You may be surprised at the difference between insurers – some insurers will charge minimally, whilst others will use the opportunity to create some extra revenue above and beyond the administrative costs.
Exit Fees
An exit fee is the penalty charge incurred when the policyholder ends their policy early or opts out of their loan early. This charge is usually cited somewhere deep within the small print and may not be discovered until the policyholder terminates their contract. It is always worth checking the terms and conditions before you take on a policy, as some companies can charge quite a large sum of money that are not reflective of the administration charges or inconvenience you have caused them.
Buying Your Policy
The hidden costs of insurance can also depend on whom you take the insurance policy out with. Of course, with any insurance premium the best bet is to shop around and each year review your options. But one way in which you will almost certainly end up paying a premium on your premium is if you take out point-of-sale insurance. The most common examples of this sales tactic are mortgage lenders that offer buildings and contents insurance and travel agents that offer travel insurance.
Depending on Someone Else
If you are paying an insurance policy as part of a larger package or scheme, you should always make sure that you are not paying above and beyond the actual cost of the insurance premium. A pertinent example of this is landlords that include buildings insurance as part of their monthly rental bill.
Some less than honest landlords can hike up the actual price of the buildings insurance in order to profit. This could actually be seen as fraud and is not necessarily a legal practice. If the landlord then refuses, then the leaseholder should consider the reason why - are they trying to hide something? The practice is to add the generic term of 'administration charges' to the insurance premium and then deliver the total cost to the leaseholder. It has been reported that some landlords have charged their leaseholders up to four or five times the original cost of the buildings insurance policy. This additional hidden fee is often wrapped up as part and parcel of the insurance premium, and so quite often the leaseholders can be left none the wiser to this unfair practice.
In instances like this, it is fair to ask for a breakdown of your rental fees or charges, as well as a detailed breakdown of the insurance policy so you can review the actual costs. If your landlord or person in charge of the policy refuses to provide a breakdown of the costs, then you should perhaps investigate further.
You might also like...