Do I Need Payment Protection Insurance?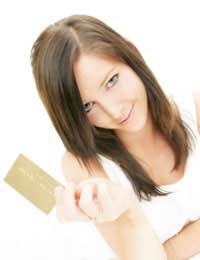 Payment Protection Insurance (or PPI) will cover your monthly payments on a wide range of services if you find yourself in a position where you are unable to pay these yourself. This could be because of sickness, redundancy or other unforeseen circumstances.
What Services Does it Cover?
PPI is offered on a wide range of services including bank loans, mortgages and items bought on hire purchase. It can also cover store cards and credit cards
How Does PPI Work?
You will be charged a fixed monthly amount. For example for mortgages it will be a percentage of your monthly mortgage payment. In the event of an accident or other situation where you are unable to afford your monthly payments, in theory, the PPI will then come into place and the insurer will cover the amounts for you.
How Can I Know Whether it is Worth Buying?
Depending on your circumstances, the right PPI can provide financial help in difficult times. When considering it remember to find out whether you are already covered for such payments. For example you may be covered by your current employer's scheme or an existing insurance policy. Also think about other alternatives, for example in the event of illness or redundancy would you have enough savings to cover the payments?
It is also worth considering the following possible drawbacks of purchasing PPI.
You will usually be offered it by the company you are buying from. This will not always offer the most cost-effective deal. Especially for larger purchases, you would be well advised to get quotes from other insurers for comparison before you commit. Regardless of what the company may tell you, you do not have to buy PPI from the company who is supplying the service you are buying. If they insist then you may want to take your business elsewhere.
PPI should be optional however sometimes companies will automatically add PPI to your contract without consulting you. Be sure to check the small print of any contract so that you can monitor this.
Check how long the PPI will cover your payments for. Many schemes will only pay out for a maximum of one or two years.
Check on restrictions and exclusions. Some policies have so many of these that the cover may be difficult or impossible to claim, making it useless. For example their may be eligibility conditions such as a required length of service for employment cover. Other common exclusions include some illnesses and pre-existing health conditions.
If you make a one-off payment for PPI (a 'single premium') and it is added to a loan then you will pay interest on it over the term of the loan.
PPI for store cards may either cover the minimum monthly payment or a percentage of what you owe each month. It may still require you to pay off part of the amount yourself so be clear about what will actually be covered.
PPI may be worth buying if you require peace of mind and are offered a policy which would meet your needs. However you should never be pressurised to take out a policy. Consider your circumstances to check if it is necessary, read the small print carefully and if PPI is for you then shop around to get the best deal. If PPI was added to a purchase without your permission in the past you may be able to make a complaint and request for compensation to the Financial Ombudsman.
You might also like...