Personal Injury Compensation and Hidden Fees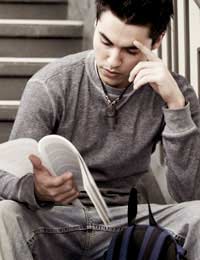 It is very difficult these days to avoid some form of advertising relating to personal injury claims or compensation. It is believed that despite the fact that the number of claims made seems to be declining, due to this constant barrage of personal injury company advertising, we feel that we live in a 'compensation culture'. You may feel that solicitors are out just to make money out of your own misfortune.
But what if you've had an accident or have been injured at work? What if your neighbour's dog bit you and you couldn't work as a consequence? What if you were injured in a car accident and it wasn't your fault? Your health and emotional well-being can actually suffer, and you could be in a situation where your ability to provide for yourself is compromised. In this instance it would be fair to pursue personal injury compensation. But how do you make sure you're taking up a claim that won't leave you out of pocket and paying for more than you intended?
Choosing Your Solicitor
The first answer to this question is, of course, finding the right solicitor. You may approach a solicitor that won't want to take up your claim. Don't be perturbed, if they're a firm that you respect then you should ask them to recommend another firm or individual. Always check that the solicitor that you choose is bona fide and respectable – be sure that you're getting the best representation possible. Remember that it is quite normal for your initial consultation with a solicitor to be free.
If you decide to go through a claims management company, who in turn will provide you with specialist legal representation, always check that the company is also legitimate. It is also worth your while looking for customer feedback from independent review websites. They'll let you know if the company really is as successful as it claims, as well as revealing whether customers really did receive all of their compensation money, or fell foul of the hidden fees.
Conditional Fees
In England and Wales, the vast majority of reputable solicitors that deal with personal injury claims will take on your case on the basis of 'no win, no fee' – also known as a Conditional Fee. Take not that this is not the case in Scotland. The basic premise is that if you win your case, the solicitor will recoup their costs from the other party. The 'no win no fee' principle became part of legislation within the last decade, and for the most part solicitors will abide by this fairly. But there are still ways and means of personal injury claims management companies and their lawyers charging extra fees without your knowledge.
The first thing to do is to check the contract you've made with the solicitor before you sign. Remember that the other party should pay expenses such as administration costs and medical fees, should you win the case. If you want to make sure where you really stand, it is worth getting hold of a copy of the Conditional Fee Agreements Regulations.
Scheming
There are some tricks that companies may use to claim hidden fees back, despite advertising that you'll get 100% compensation. The misleading word is 'specialist' in this case – the claims company will say that the specialist intends to give you your full claim. What they don't tell you is that the claim company does not fall under the term 'specialist'. They will then charge you a hidden fee for their services, meaning that in reality you'll not actually get to keep your full claim.
The trouble is, by law you are still receiving your full compensation from the specialist. But once you have the money, you can still be liable (as far as the claims management company is concerned) to pay the management company.
To avoid being charged for these sorts of hidden fees if you choose to pursue personal injury compensation, you should always ask the terms and conditions in relation to both winning and losing a claim. You should also make sure that you are given substantial answers that aren't littered with jargon that you don't understand. If you're unsure or wary about a particular term, ask them to clarify it further.
You might also like...