Common Hidden Fees and Optional Insurance Policies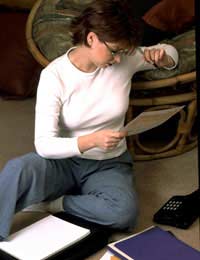 Life can be a bit a risky. Some people are luckier than others, but it seems at some point or another during our lives, our luck runs out. Accidents, sickness, damage, and unemployment are just some can be some of the less unfortunate occurrences that can plague us. So we take out insurance to cover ourselves should something go awry, be it an obligation (as with car insurance), or just plain common sense, as with house contents and buildings insurance, insurance for our pets and travel insurance for holidaymakers that like to go abroad.
We try to find insurance policies that suit our needs, as an important factor in choosing the right insurance is weighing up the likelihood of making a claim (almost certain in the case of car insurance) against the monthly or annual payments we make. With non-life insurance, there is always a risk that you're paying for something you'll never need, yet we feel compelled to protect ourselves just in case. However, we should also be protecting our bank accounts. Sometimes unexpected costs may arise, or that promise of a fantastic deal or quote doesn't always seem the bargain it once was when you add up all the hidden extras. Sometimes you even end up boosting the cost of a loan or bought item by taking insurance out on it. This article looks at some of the most common basic hidden charges associated with insurance, financial services and consumerism.
Shop Around
You may have gone out to purchase an item, service or a holiday, only to be offered insurance as an optional extra payment. The simple advice here is to consider whether the price you're being quoted is the best price you can afford. It might seem to be an easy option to accept the travel insurance being offered to you by your travel agent, or to get home insurance from your mortgage lender, but it's rarely (if ever) the best deal you can find. There are then two options - shop around for a deal that suits your needs and circumstances as well as a fair price, or haggle to see if the insurance on offer is negotiable. It should be, as it is generally thought that companies that offer insurance alongside their products or services do so to create extra revenue, whilst the consumer is left somewhat out of pocket.
Payment Protection Insurance
Payment Protection Insurance (PPI) can be applied to many different types of financial services, most notably mortgages, personal loans, credit card loans, car insurance and car finance. It occasionally pops up under a different but similar guise, for example of mortgages it is commonly called mortgage payment protection insurance (MPPI) and for credit cards, credit card repayment protection (CCRP). Sometimes it can be referred to as an accident, sickness and unemployment (ASU) policy. This is because it aims to do what it says on the tin - cover your repayments if you are unable to due to falling ill, having an accident or being made unemployed or redundant.
However, many consumer groups and individuals have a big problem with PPI. This is because they believe it is grossly overcharged and not proportionate against the probability of ever making a claim. It is often used as a means for lenders and companies to make a seemingly large profit - in some cases consumers find that for every £100 worth of cover they have, they will be paying £20 in PPI.
Ever called your credit card company to make an enquiry, only to be offered insurance before you end your call? Remember that many of the customer service advisors will be commissioned to sell PPI to customers old and new. It's not uncommon to find that this optional policy has been added to your credit card bill without your knowledge. Always check your balances every month to ensure you're paying for what you've agreed to pay for. If you're getting a quote for a service or product, make sure that you understand the price of the premium without any PPI, as it can automatically be included.
Extended Warranties
Again, this optional extra is one of those insurance policies that aren't always proportionate to the chances of making a claim. It is often assertively sold by customer service assistants on products such as electrical items and appliances for the home, as well as applied by lenders as an optional policy on home services.
Extended warranties can also be sold on commission, but are often not needed. A manufacturer's warranty should suffice, as well as consumer rights under the Sale of Goods act. Amongst other things, these rights stipulate that the consumer can request a repair, replacement or compensation should their product not be fit for purpose, as described or of unsatisfactory quality.
You might also like...