Car Insurance and Hidden Fees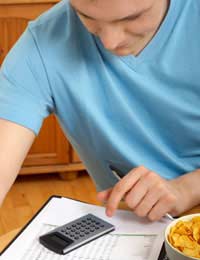 It is widely known that in the UK, if you own and drive a car, then you are legally obliged to take out an insurance policy. This mandatory cost therefore leads many consumers to shop around for the lowest quotes that offer the maximum coverage. However, consumers should be aware that sometimes a low premium is not always conducive as a practical or value-for-money policy.
Many companies have seemingly stripped down their car insurance policies, bulking out the basic rates that are advertised and littering the small print with many hidden fees that one might assume were already included in their premium. This article reveals some of those increasingly common hidden charges linked with car insurance policies.
Changes
You may be surprised to learn that many of the well-known car insurance providers will charge their policyholders if they need to change their details. A simple administrative task of changing address or changing the vehicle on the policy could cost the policyholder between £20 and £25. Encouragingly though, this is not an across-the-board occurrence, and if consumers shop around they should be able to find a car insurance provider that will not charge for this basic service.
Hidden fees can also be incurred when the policyholder needs to arrange for the vehicle to be covered whilst driving in a foreign country. Whilst there are companies such as Elephant that will offer free foreign travel extensions, there are those that will charge an additional fee for this service.
Optional Extras
Although you may have chosen to take out full comprehensive cover, you will still be offered what are often referred to as 'optional extras' to your policy. You would then not be forgiven for thinking that perhaps your insurance policy isn't as fully comprehensive as you'd first thought! Extras such as courtesy car hire may only be available as extensions to your policy, obviously at an additional cost.
Another common optional extra is legal expenses cover, also known as a motor legal protection policy. Consumers have increasingly become more aware of their legal rights, something that has had a knock-on effect with insurance companies. This cost of litigation could explain why insurance companies are keen for their policyholders to pay out for this optional extra.
It is worth checking just how much cover such a policy would provide you with, and whether it really is a necessary extra expense. Some car insurers may try to sell or instate this extra onto your policy – it is completely up to you and dependent on your circumstances as to whether you really want to add on this option. Don't feel pressured, and do your homework to find out just how useful and economical legal expenses cover really is for your individual circumstance.
But remember that this is not the case for all insurance policies, again the best idea is to shop around to make sure that a fully comprehensive car insurance policy actually does have everything you need. Remember it is your insurance policy and up to you what you choose to go on it, especially if buying a new car with insurance from a dealer. Shopping around for the right premium with all the features you need may seem costlier than other deals, the policy may work out cheaper in the long run if additional services are required.
You might also like...