Mortgages and Hidden Fees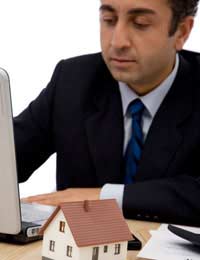 A mortgage is probably the single largest debt that any person will ever undertake. When the loan is taken out, the repayment is now typically around 15 to 25 years - this is why it is so important to find the right mortgage deal for your individual circumstances.
But even finding the right mortgage deal can feel like a monumental task in itself. With a jumble of different mortgage deals available - fixed rate, interest only, base rate tracker, standard variable rate, discounted variable rates, and capped rate to name but a few - it seems that the average new homeowner can have their work cut out. When you add hidden fees to the mix, the task of calculating the real cost of a mortgage deal can seem an insurmountable task.
But having an idea of what the most common hidden fees associated with mortgages and their headline interest prices can give you a head start. Understanding the tactics and hidden extras that are commonly sold alongside a mortgage to boost your monthly outgoings can also help to sort the genuinely good rates and deals from the duds.
Insurance
When taking out a mortgage, in the vast majority of cases you will expected to have buildings insurance before the loan can be agreed. Many mortgage providers will offer buildings insurance as part of their mortgage package, and often this includes mortgage payment protection insurance (MPPI). An MPPI policy is usually required in case of accident, unemployment or sickness that could cause the mortgage repayments to cease. MPPI can add an extra £2.50 - £5.00 per £100 of monthly payments, which over the course of a year can really add up.
However the deals the mortgage lender offers are rarely the best deal you can find. Some mortgage lenders will insist that you must take out this insurance with them, which is a perfectly legal practice, but in light of consumer awareness is becoming less common. If you choose to take out your buildings and contents insurance policies with another provider, you may find that your mortgage lender will charge you an additional and somewhat vague 'admin fee' for this - around £35.
Higher Lending
If you choose to take out a large proportion of your property's value in your mortgage, you will probably be subject to a higher lending charge (HLC) or mortgage indemnity guarantee (MIG).
This charge is designed to protect the lender should you default on your repayments, and makes sure that they are reimbursed if they evict you, sell your property but are unable to sell more than you owe on the mortgage. If there is any shortfall between the cost of the property and the outstanding mortgage payments, the mortgage indemnity guarantee is there to 'fill' the gap. However, you may still be liable for paying the difference too.
Not all mortgage providers will charge this fee - and it is fairly easy to avoid, such as taking out just below the HLC threshold or putting down a larger deposit.
Early Redemption
You may find that you're lucky enough to be able to pay off your mortgage early. However, almost all fixed rate and discount rate mortgages will have an early redemption fee in the contract. This is because when you pay off your mortgage early, the mortgage provider is set to make a loss on the interest that would have been accrued.
These fees are usually high to discourage any early repayments, and the fee can apply for the whole period of the fixed rate or discounted rate contract. Depending on the mortgage provider, the early redemption fee can be either a fixed few month's worth of interest, or a percentage of the total mortgage. Either way, the total cost usually amounts to a 4-figure sum.
Exit Fees
With the number of high street and online mortgage advisors increasing competition, homeowners are always looking for the best deals. Of course, a mortgage lender wants to discourage any frequent switching of providers, which is why an exit fee or 'tie in' is usually applied to any loan.
Typically, an exit fee or tie-in will cost a (usually high) percentage of the remaining loan - you will not be released from your contract until this fee is paid.
Finding a mortgage can appear to be complicated and daunting undertaking. However, enlisting the help of an unbiased independent financial services advisor will help you to understand and find the best deal for your needs.
You might also like...