Buying Property Abroad and Hidden Fees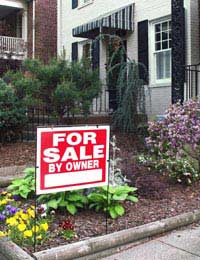 Buying a property can be a minefield at the best of times, so you can imagine how buying abroad to throw many obstacles into the mix. Just what obstacles and hidden fees you might encounter really does depend on the country in which you intend to purchase your foreign property. This article attempts to explain some of the more common hidden fees that are incurred from various overseas property hot spots.
Sales Tax & Legal Fees
When buying a house abroad, you must take into consideration that a sales tax will most likely to added to the price of your house or apartment. The closest British equivalent of sales tax is the stamp duty paid in addition to the advertised sale price of a property.
The rate of sales tax can vary from country to country - for instance, in Spain sales tax and legal fees together will amount to around 10% of the final purchase price, but in France, Italy and Belgium this rate can increase to around 14-15% in many areas. The lowest rates are thought to be found in Scandinavia, Australia and Canada, typically between 5-7%, although of course this is subject to change. The highest total transaction costs can sometimes even amount to over 22%, but this has only been recorded in a couple of locations, notably Seoul and South Korea.
In the United States sales taxes and vary from state to state, with some states having additional local taxes to pay. So if you're adamant about purchasing a home abroad, it is really a good idea to thoroughly research the area and state you wish to purchase in so you have a clear understanding of just what taxes will apply. For instance, in France there are regional taxes as well as something known as occupancy tax, if you chose to live in the house more than 8 months of the year.
As with buying in Britain, remember that when buying abroad you'll also need to hire a local solicitor, and of course incur the extra fees that they will charge for their services. If you intend to rent out your house or apartment, remember that there will probably be extra taxes to pay for both owning a second home, and earning money from it in this way. You must also declare the fact that you're renting your foreign property to HM Revenue & Customs. For local rates and inheritance tax laws, it is best to check with the relevant regional authorities in the area that you are looking to buy within, as again these charges are subject to location.
Apartment Complexes
If you're pondering about purchasing from an apartment complex, you should be aware that the apartment might come with an added extra hidden fee that you may not have bargained for. Community fees are sometimes added to help pay for the maintenance of the communal areas, regardless of how often you use them. These areas include any swimming pools, corridors, and stairwells, as well as any recreational or garden areas. The fees are often paid in quarterly or monthly instalments.
Money Matters
You should also be aware of the hidden fees that can be incurred in the payment transactions if buying property overseas. A high street bank can charge up to 2% commission if you have to transfer money abroad, as well as an additional transfer fee, which can range from £20 to over £40. However, the hidden charges don't end there - once the foreign bank has received the funds, they may also charge an additional fee of around 0.5%.
If you are intending to make regular mortgage payments on your property, this point is particularly pertinent. Regular payments will equal regular extra 'hidden' charges on your money transfers. Some banks may rather cheekily apply a higher tourist rate rather than a commercial rate, so it would definitely be worth your while shopping around for exchange brokers that that can offer much more competitive rates.
You might also like...