Internet Shopping and Hidden Fees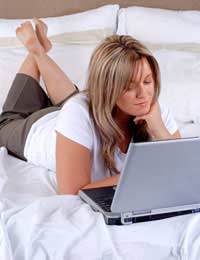 The Internet has been partly responsible for the extended economic boom that started in the mid 90s. The rise of E-Commerce has meant that consumer choice has reached unprecedented levels. Together with the flexible 'shopping hours', extensive browsing time and competitive prices, it's no wonder that so many Brits choose to do much of their shopping on the Internet.
It is widely thought that the Internet is the best place to get the best deals and offers available. Usually, this is the case, as the lack of overheads that may boost shop prices mean that Internet prices can stay relatively low. However, some unscrupulous sellers can push prices up by applying hidden fees. The result is that you that headline price you were lured by turns out not to be the full price you pay. You may also find that other compulsory hidden fees are applied but not always made clear during or after your purchase. This article takes a look at some of the most common hidden fees associated with Internet shopping.
Shipping and Delivery
The most common way for an Internet trader to make some extra money from their customers is to increase their shipping rates above and beyond the actual cost. Shipping can include costs such as the actual delivery price and the packaging (P&P) as well as any administration fees. These fees may not become apparent until the very last step before purchasing the goods.
In the UK the law states that Internet sellers must make their delivery prices known before the purchase is made. The practice of adding ridiculously high postage costs is sometimes a problem on Internet auction sites. Individuals can charge what they want, and it is up to the buyer to assess whether the prices are reflective of the actual costs or not. If the seller has not stated a set postage charge, you should always contact them before the end of the auction to ascertain or agree a postage charge, so you're not stung by unnecessarily high charges later on.
For non-auction items, it is always worth doing some research and shopping around, as some companies may offer free shipping on their products. Although their product prices may be a little higher (to cover the cost of postage), you may feel better knowing that there are no extra delivery charges designed primarily to make a few extra pounds above and beyond the actual real cost of shipping. If you are in any doubt that you're being charged excessively for shipping, you can always check out the Royal Mail or any independent courier websites to find out just how much you should be paying.
VAT & Customs
As well as the shipping costs, if buying from outside the UK or EU, and depending on the item, you may be liable for customs or VAT charges, or even both. Customs duty is generally applied to many products that are shipped in from outside the EU that cost over £7. Excise duty can be applied to some products that are manufactured in the UK, but brought in from abroad, the most common examples being perfume, tobacco and alcohol products. In addition, VAT is generally applied on goods from outside the EU that cost over £18. However there are a few items that will be exempt from any charges, such as books. For more detailed information on charges and exemptions, it is best to check out the HM Revenue & Customs (HMRC) website.
Remember that just because a website or company has 'UK' in their name, it does not necessarily mean that they are a UK-based operation. You should be careful of any sellers that label their goods incorrectly, trying to avoid the charges (for instance, labelling them as samples or undervaluing the items), as this practice can backfire and the additional charges can be incurred, or the package can be seized. You should also be aware that the courier or Royal Mail can charge an additional handling fee when you go to pick up your package from their warehouse.
If researched well, buying online will still offer a plethora of choice and competitive prices. Remember to always check the origin of your products, as well as finding out shipping costs beforehand.
You might also like...