I Avoid Hidden Charges on the High Street: A Case Study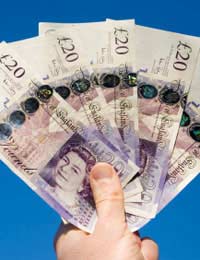 When it comes to high street shopping Annie Denholm is a bit of an expert. A self-confessed shopaholic Annie ran up a high credit card bill a few years ago which it took her over two years to pay off. "The experience taught me a lesson" she says. "I still love to shop but now I keep within my means."
Annie's new attitude means that she keeps alert to get the best possible prices for what she buys on everything from clothes to electrical goods. "Why pay over the odds?" she says. Of course this means that Annie has become an experienced sale shopper but outside of the sales she still takes action to make sure that she gets the best deals going.
She is also savvy about the hidden charges which high street stores add to many of their items. In fact she sees high prices in themselves as a hidden charge. "I haggle" she smiles "it's amazing how you can reduce the price and avoid unnecessary charges if you are just prepared to ask".
Getting a Good Deal
In the current economic climate more high street stores more than ever are open to doing deals and cutting their charges. So, what is Annie's approach? "You need to be confident about asking, that's the first thing. Believe that you are entitled to the best price and be prepared to stand up for yourself." It's also important to do your homework. "Recently I wanted to buy a new TV so I read up about the different brands and models and made sure to look at what offers were around online."
When Annie went into her local department store she took along printouts of the best prices available on the internet. "It really helps if you know your stuff". Annie managed to get the same price as the internet offer, a saving of almost £100 on the store's asking price for the TV. Of course, you can't always expect a high street store to reduce the price of its goods but there may be other ways to save on hidden charges.
What Can You Get for Free?
Annie recently bought a fridge freezer and despite her best efforts she could not get the store to budge on its asking price. However, when she asked what else they could do for her they agreed to throw in an extended warranty, normally costing £70 for free.
"Always ask to see what they can do for you. They may genuinely not be able to discount the asking price but they may be able to do throw in extras for free that would normally be charged for." In other words you can challenge hidden charges and turn them into benefits for you. "It's very important to be polite" Annie says "Don't go in expecting discounts are your right, it helps to bring a pleasant attitude as you want a win-win situation for everyone. They want their sale and you want to avoid hidden charges. "
Other tips Annie has are to try offering cash and to visit stores at quiet times of day when business is slow and you have time to talk to sales staff. "Be confident, smile and go for it, what have you got to lose?" Annie says.
You might also like...