Hidden Fees and Building Contractors: A Case Study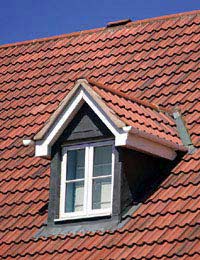 Stacey Jones recently had a loft extension completed in her house. It went off without a hitch and she is delighted with the results "I'm so happy with the extra room. The builders did a great job – and bang on budget!" Stacey is especially delighted because it is so different from a previous experience she had with contractors who were working on her roof.
"It turned out to be a nightmare with bad communication and hidden charges" This time round Stacey and her builder drew up a straightforward description of exactly what needed doing so that both sides were clear about what the job entailed. "With the previous job the builder kept changing what the job was about, he kept finding problems and I had no way of knowing whether they were genuine or not. The job just grew and grew - I got nothing in writing and that was one of my big mistakes."
Get Several Quotes
Stacey also researched prices this time round and got several tenders for the work. "I was very silly last time as I didn't do my homework, so I had no way of knowing whether they were being reasonable with their charges."
She made the mistake of getting only a rough estimate from her previous contractor – and ended up paying over three times the initial figure. "I would never want to find myself in that situation again" she says "I do think the fact that I'm a woman added to the problem" – and unfortunately research tends to back Stacy on this. Unfortunately some unscrupulous tradesmen will increase their charges for female clients. All the more reason to be on the ball and alert to hidden charges.
This time round Stacey requested a detailed quote –not just an estimate - with a breakdown of parts and labour, exactly what the job involved and a completion date as well.
The quote was provided on letter headed paper "my builder this time was very professional. He came highly recommended and had nothing to hide so couldn't have been more helpful or good to deal with. He was happy to provide the quote because it meant that we both knew where we stood." Stacey even found that she was able to haggle a little with the initial quote and bring the price down because she was happy to have a longer deadline for completion. "It was worth asking and did save me a three figure sum on my bill".
Structure Your Payments
Another thing Stacy changed this time round was her payment structure. Her builder got an initial deposit but had to wait until the job was completed before receiving the rest of the payment. With her roofing contractor Stacey made the mistake of paying him most of the initial estimate up-front.Once the job was underway he then refused to continue until Stacy paid up more – and more. "I would never want to be in that situation again. I felt I was held to ransom."
Stacy has since been advised to pay 10% up front, 40% half-way through and the final 50% on completion. That is what she did this time round and it worked perfectly. " I would say to anyone, always get a personal recommendation, always have a professional arrangement and whatever you do avoid hidden charges."
You might also like...